HOW CAN WE HELP YOU TODAY?
Addiction and substance use disorders (SUD) cost the United States billions of dollars per year in healthcare costs, criminal justice involvement, and lost work and productivity. More than 15 million Americans with current or past SUD are members of the workforce.
MassHire Holyoke, in partnership with the Hampden County Work-force Board, is tackling this challenge head-on through the Recovery Ready Workplace Initiative.
The Recovery Ready Workplace Initiative is a voluntary program that provides information, education, and resources to Hampden County businesses to support their employees and family members who are in recovery from addiction.
Supporting people in their recovery is good for local businesses! Recovery Ready Workplaces see…
INCREASED employee retention and fewer absences. HEALTHIER and safer work environment.
GREATER productivity and loyalty among staff.
LOWER health care costs.
ENHANCED reputation as a supportive, yet highly accountable, or-ganization.ly members who are in recovery from addiction.
RRW is Good for Your Business
Learn More about RRW:
Engagement by State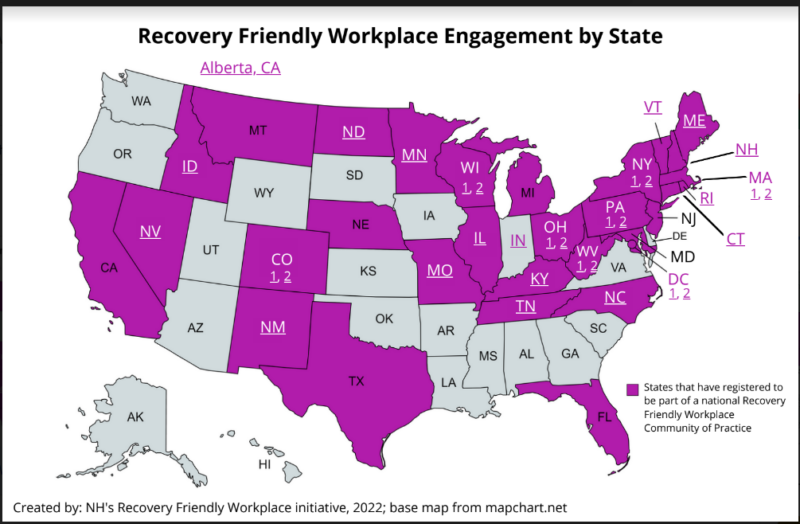 Are You Interested in Becoming a Recovery Ready Workplace?
We've taken the pledge: